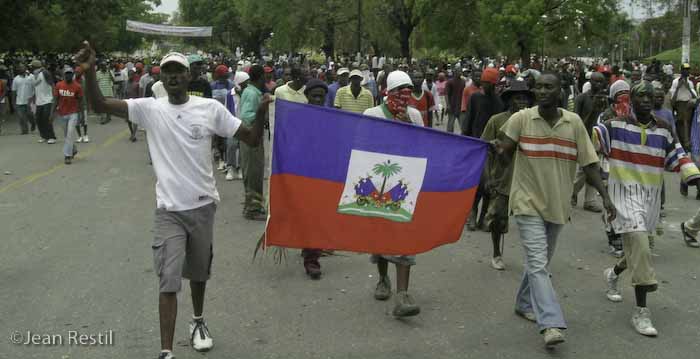 I am sure you all know about the big global event that's scheduled to air commercial free on Friday 1/22 at 8pm through out all the major networks including the local networks. This telethon is to benefit the Haitians community in Haiti in the relief effort of the Earthquake and it's a really big event since all the big stars are going to land a hand. For 99 cents, viewers can also download musical performances from the show on iTunes. Profits will be donated to Haiti relief.
Hope for Haiti is very is very close to my heart since i know that I have family who spent days and night without food, drinking water on the streets. it's a very though situation to live in especially when you loose hope on finding someone to help you, to lead you in the right path. With helps coming from all over the world the Haitians now have a better sense of not giving up and being patient that a change will happen for better. Watching the news I see that the Haitians find GOD and their faith to stay positive and strong. I was glad to see all the children holding on tight to their bible during harsh time like this.

This is where the telethon will broadcast live on friday at 8pm ET...... ABC, CBS, NBC, Fox, CNN, BET, The CW, HBO, MTV, VH1, CMT, PBS, TNT, Showtime, Comedy Central, Bravo, and E! Entertainment, in addition to MTV channels worldwide. It will alsostream live on YouTube, Hulu, MySpace, Fancast, AOL, MSN.com, Yahoo, Bing.com, BET.com, CNN.com, MTV.com, VH1.com, and Rhapsody and on mobile via Alltel, AT&T, Sprint, Verizon, and FloTV. If you have to DVR or TIVO it's okay...